Bare Shelves Biden
This page is dedicated to all the empty store shelves Biden seems oblivious of, and other related news.
For reference, under Trump, with a Pandemic Lockdown and Global-freakout, the only thing we were short on was toilet paper. Oh, those were the days.. its so nice we can all die of starvation while we are spared some mean tweets. As this financial collapse continues, this problem is going to flip - the shelves will be full of product that no one can afford to buy because of explosive inflation. Get ready for that $500 chicken because its coming. You can't print money like a mad man and not have it destroy your currency. Simple fact - ALL FIAT CURRENCIES ever created have gone to zero, and the US dollar will be no different.
This has to be the saddest photo of all.. this poor grocer filled all the empty spots with lettuce, and not even Romaine.. Iceberg.. in order to give the illusion there was product.
This photo isn't in America.. its not even in 2020.. its from the 1970s in Soviet Russia.
In the Soviet Union, they had 100% employment, the government would find or create a job for you. However, there was nothing to spend your money on. People would queue up like this for DAYS on the mere rumor that a store might be getting toilet paper, or chicken. Even if its true, most of these people will go home empty handed because it will all be gone.
Says it all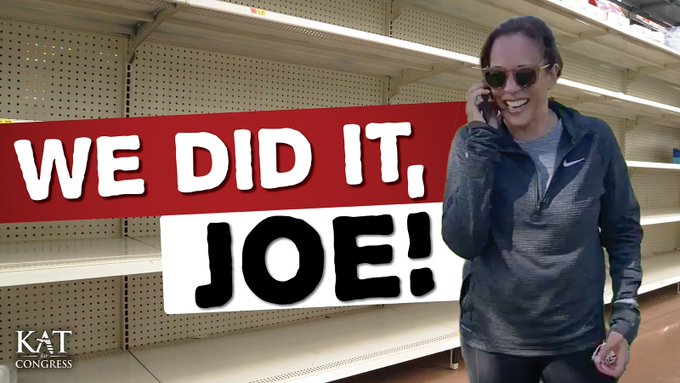 And now Baby Formula
Gasoline
As the Bidenflation and Biden supply chain woes now hit the gas stations we'll include them here.